Implementing Unified Guidelines to Enhance School Safety and Security
School safety is a daunting and complex topic in today's society. It is important for schools and security professionals to deploy the best unified security measures possible in this ever-changing environment. Implementing a tiered approach enhances security and safety with a focus on an individual school, district and community's needs. When planning to implement school safety and security measures the questions become: What should we do? And how do we pay for it? This webinar will focus on the Partner Alliance for Safer Schools (PASS) guidelines to help school officials navigate the challenges associated with security equipment and processes. We will learn to identify a school's security threatscape throughout each layer of a school district and outline the reasons for making investments in security at the school board and school administrator level.
What you will learn:
Discuss school security threats and identify a tiered approach to school safety that the Partner Alliance for Safer Schools (PASS) recommends.
Outline and justify the reasons for making investments in security measures.
Examine the nature of risk, risk assessment and risk mitigation at K-12 schools and districts.
Identify how technology helps mitigate security and safety threats in schools and how much investment is needed for schools and districts.
Speakers:

Guy Grace
Guy M. Grace has worked in the security field for 35 years. He served for over three decades as the Director of Security and Emergency planning for Littleton Public Schools, a suburb of Denver, Colorado before retiring in August 2020. Guy was recognized as the 2020 Campus Safety Director of the Year for his work at Littleton Public Schools. Guy is also a recipient of many other national and security industry awards and recognitions including: the Association of School Business Officials International Pinnacle award, Security Magazines Most Influential People in Security, The 2014 American Red Cross Century of Heroes award, the Security Industry Association (SIA)Insightful Practitioner Award, the NSCA 2019 Volunteer of the Year Award and the 2019 NCS4 Professional of the Year Award Guy is a regular speaker at school safety trade conferences and a regular security media commentator for various trade magazines and media. He has very diverse hands-on experiences in school safety regarding technology, processes and emergency response. He also serves as the Chairman of the Advisory Committee for Partner Alliance for Safer Schools (http://passk12.org/) and as the Strategic Safety and Security advisor for the Innovative institute for Fan Experience (www.iifx.org).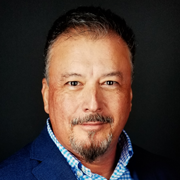 Michael Garcia
Michael Garcia currently manages the National K-12 End User Business for HID Global and serves as a contributing Board Member on the Partner Alliance for Safer Schools (http://passk12.org), which develops the National Safety & Security Guidelines endorsed by the Security Industry Association (SIA), National Security Contractors Association (NSCA) and the US Department of Homeland Security. Since 2005, Michael has assisted hundreds of K-12 districts across the country in implementing Unified Physical Security Command Centers and school district hardening programs while also developing Cyber Security vulnerabilty testing and district-wide risk mitigation strategies. In 2007, Michael served as President of The LearnSafe Initiative, and developed the first Unified Safety & Security Platform for school districts which utilized People, Process & Technology - and included Behavioral Intervention programs (SEL), Facial Recognition, Intelligent Video Surveillance, integrated Access, Video & Intrusion, gunshot detection, automated lockdowns and situational training. Over the past 20 years he has worked as an Executive for leading Physical and Logical security companies servicing Homeland Security, Federal Agencies & the Department of Defense such as NextgenID, CNF Technologies, Monitor Dynamics, Coherent Cyber and Kratos/SecureInfo Corporation.