Mitigating Human Trafficking in the Hotel and Hospitality Industries
Hotels across the country have fallen victim to traffickers exploiting vulnerable individuals on their premises. While some situations of human trafficking can be difficult to spot, others can be obvious. However, many hotels still lack the proper training and protocols to prevent these crimes. In this webinar, we will explore the various tactics traffickers utilize and discuss best practices for creating an environment that is inhospitable to human trafficking.

Learning Objectives:
Discuss the prevalence of human trafficking and the security threats it poses for hotels.
Describe common indicators that can alert security personnel to a potential human trafficking situation.
Explain reporting protocols and law enforcement's involvement.
Adopt best practices and anti-trafficking strategies that can increase hotel security
Speakers: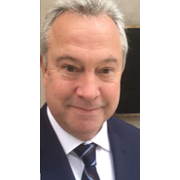 Don Cohen, CPP
Director of Security
Following 12 years of service in the United States Air Force, which included two tours to Turkey and deployment to Saudi Arabia during Operation Desert Storm, Don returned to New York City and began his career in the hospitality industry with The Ritz-Carlton Hotel on Central Park South. His first role as a Director of Security began at the newly constructed Ritz-Carlton, Battery Park, where they experienced the tragic events of 9/11 just prior to their scheduled opening.

Don moved to Atlanta in 2007 where he continued his career in hospitality security. While in Atlanta, he earned his CPP certification. He transferred to Anguilla in 2016, where his company had just taken over management of an existing resort. Following the devastation of Hurricane Irma, he made the move from Anguilla to Austin, TX.

Austin is where Don was introduced to human trafficking and its impact on the hospitality industry when he attended a seminar with Businesses Ending Slavery & Trafficking on human trafficking and hotels. As a service professional who takes great pride in providing a safe and secure environment for his guests, patrons and visitors, he understands the responsibility he has to ensure every effort is made to educate his staff in identifying and reporting signs of human trafficking.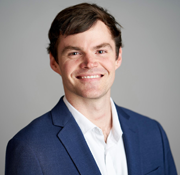 Kevin Connelly, MPA
Corporate Relations Manager
Businesses Ending Slavery and Trafficking (BEST)
Kevin is a human rights advocate who speaks to employees and business leaders around the country about how to identify trafficking within their organization, and the steps they can take to successfully prevent exploitation. Kevin began his career as a documentary photographer focusing on migration, refugee health and ethnic conflict in Southeast Asia. While documenting the refugee crisis on the Thailand-Myanmar border, Kevin witnessed human trafficking firsthand and decided to combat the crime through prevention and demand reduction.

As the Corporate Relations Manager for BEST, Kevin forms partnerships with businesses across the nation and facilitates training for various industries on how to keep their business safe and free from exploitation. Kevin also represents BEST on the Ending Exploitation Collaborative, a multi-sector partnership in Washington state that works to decrease the demand of commercial sex and increase services for victims of human trafficking.