Career Focus: The Evolving Role of the Security Executive
Today's security-related risk environment has become increasingly more severe and complex both domestically and globally. Boards of Directors, leadership executives, shareholders, key stakeholders, as well as the public, correctly expect organizations to identify and anticipate areas of vulnerability and set-in place a cohesive strategy across all functional areas to mitigate, reduce and, when possible, eliminate these risks.

In addition, there is an expectation that the highest level security leader within the organization will respond flawlessly to those events and incidents that threaten the assets of the organization. It has become imperative for enterprises to hire security executives who can embrace and execute a proactive strategy for the identification, reduction and mitigation of these risks. How can you advance your career in the security industry with the skills and competencies necessary to benefit your organization? What will the security executive and the security function of the future look like? Join us as we hear from veterans in the security industry about their experiences, their lessons learned, and best practices for advancing their careers.
Learning Objectives:
Recognize the historical and emerging challenges facing today's security organizations.
Understand the competencies and skills needed to be a successful security executive and advance your career or gain further buy-in from the C-suite.
Determine what the security organization of the future will look like.
Evaluate the priorities of the 21st-century corporate security organization, complete with its emerging convergence of security risk accountabilities.
Date: Tuesday, May 25, 2021
Time: 11am PT / 1pm CT / 2pm ET
Presenter: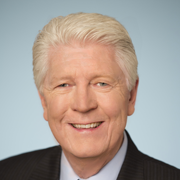 Jerry Brennan
Chief Executive
SMR Group
Jerry J. Brennan is the co-founder and Chief Executive for the Security Management Resources Group of Companies (SMR Group), a leading global executive search and consulting firm exclusively focused on supporting security risk related programs. Prior to the founding of SMR in 1997, Jerry enjoyed a 26-year career in domestic and international enterprise risk and security leadership roles for Mobil Oil Corporation, Chicago Board Options Exchange (CBOE); Panduit Corp. and served as a resident advisor to the Director General of the Royal Commission in Jubail, Saudi Arabia. Before working in the private sector, he spent several years in Europe working with various international authorities; was a police officer in California; and served with the US Marine Corps in Vietnam. Brennan currently serves on the Board of Directors for the International Security Foundation which supports for the mission of US State Department's Overseas Security Advisory Council (OSAC).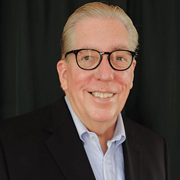 Bob Messemer
SVP, Chief Security Officer
The Nielsen Company

As Nielsen's Chief Security Officer, Robert A. Messemer successfully developed a comprehensive, risk-based cyber security strategy and currently manages a world-class corporate security organization for the world's leading consumer and media measurement firm. Exerting strong leadership in managing global security operations in 106 countries, he forged strong relationships with senior executive management officials and acted as their trusted advisor and innovative solutions provider on a broad spectrum of complex security, financial fraud, enterprise risk, privacy, compliance and crisis management issues. Robert also advises Nielsen's Audit Committee on fraud, corporate governance, as well as enterprise risk management issues. Robert has served as Nielsen's Chief Security Officer and Senior Vice President since October 2007 when he retired from the United States Federal Bureau of Investigation (FBI). Robert enjoyed a 24-year career as a FBI Special Agent in several leadership roles and managing complex, international investigations.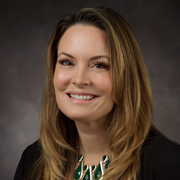 Kristine Raad
Director of Security
Owens Corning

Kristine Raad is the Director of Global Security for Owens Corning, a global leader in insulation, roofing and fiberglass composite materials. Raad is responsible for developing and implementing Owens Corning's enterprise security strategy, and has been a change leader in the transformation of security operations across the organization. Raad previously worked in a variety of roles during her more than 20 years' experience with General Motors. During her tenure, Kristine was responsible for North American Regional Security including oversight of security at over 75 manufacturing and office sites throughout Canada, Mexico, and the United States. She led the company's global security intelligence center, travel security, whistleblower hotline and global reporting programs.