Developing Mutually Beneficial Public/Private Partnerships in Security
As a security leader, your company expects you to develop and maintain a valuable working relationship with the law enforcement community and other public agencies. Building strong partnerships between the public and private sector can be challenging without the proper scope and objectives in place. This webinar will offer industry best practices to help your security team create or expand a sustainable program that aids in the fulfillment of your organization's goals and objectives, while assisting your local agencies in fulfilling some of theirs as well — ultimately offering stronger security and response across both.
Learning Objectives:
Describe the importance of building and maintaining strong and successful relationships between enterprise security and law enforcement agencies.
Examine best practices in developing and maintaining mutually beneficial security partnerships with law enforcement and how to garner the most value for each party involved.
Explore methods to encourage employee and executive leadership support for partnership efforts with law enforcement.
Discuss examples of and lessons learned in past public/private partnerships.
Date: Thursday, April 22, 2021
Time: 11am PT / 1pm CT / 2pm ET
Presenter: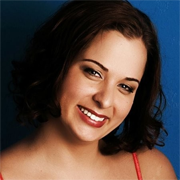 Amanda Vutsinas
Safety and Security Program Manager
GuideWell
Amanda J. Vutsinas is the Safety and Security Program Manager for GuideWell, Florida's largest health solutions company. She has more than 13 years of private and public sector security experience, including with leadership roles in corrections and an energy exploration and production company. During her career, Vutsinas has monitored numerous threat groups, conducted both internal and external investigations, and managed threat incidents and business continuity operations. She also specializes in emergency management. She has successfully implemented and continues to develop an enterprise security/ law enforcement partnership program with Jacksonville Sheriff's Office and serves as the law enforcement liaison for GuideWell. Vutsinas holds a Certified Protection Professional (CPP) certification from ASIS and is certified as a Professional Certified Investigator (PCI).