Finding, Retaining and Developing Top-Quality Security Talent in Healthcare and Beyond
Challenged by a pandemic, social justice issues and many career choices, security, police and public safety departments find themselves in an unusual position of having to fight to find and retain top-quality talent. These professionals, with limited opportunities just a few years ago, now face a new world of continuously expanding career options. Security leaders, agencies and organizations, particularly in the healthcare sector, must employ strategies for building an environment to develop, grow and retain high-performing talent. Now is the time to discuss the essentials of establishing a "new" diverse and inclusive culture, re-recruiting your top performers, and exploring methods for retention of staff.

Date: Thursday, December 16, 2021
Time: 11am PT / 1pm CT / 2pm ET
Learning Objectives
Review the importance of hiring for attitude over skills and experience.
Discuss the difference and importance between inspiring rather than motivating your security staff.
Plan strategies for professional development of top-performing staff members.
Apply a plan/program for retaining valued staff.
Speaker: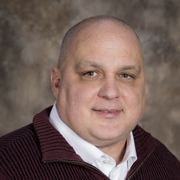 Jeff Hawk
Director Public Safety
Memorial Healthcare
Jeff Hauk (MSA, CPP, PEM, CAS, CPTED, SHRM-CP) is the Director, Public Safety and Police Authority Services at Memorial Healthcare, in Owosso, Mich., where he is responsible for providing leadership, strategic planning and administrative direction for all protective-related functions. He is responsible for conceptualizing and building the organization's nationally recognized and comprehensive protective program. Hauk has been involved in corporate security and public safety for more than 20 years. Prior to Memorial Healthcare, Hauk served as the Chief Security Officer for the El Paso Water Utilities, as well as Director, Risk Management and Global Protective Services for Emergent BioSolutions, a multinational biopharmaceutical company.