K-12 School Security: Emerging From Chaotic Situations
The changing times require a sedentary culture to adopt new rules when it comes to the security and safety of school environments. How do we, as security leaders, prepare for, and engage in, response to an attack at our schools whether it be a man or naturally made? While we can add technology, security guards, police or metal detectors, first and foremost, we need to ensure our leaders in education can adapt and remain flexible to the ever-changing threats that come our way.
Learning Objectives:
Identify the need for strong communication between administrators and security professionals.
Conduct security audits and evaluate resources as a starting point to pinpoint areas of further focus.
Implement continuity plans before and during an event, as well as after an event occurs to get students back to class.
Adapt and use the security resources provided for your district; not all districts are the same whether financially or geographically.
Date: Thursday, January 21, 2021
Time: 11am PST / 2pm EST
Speakers: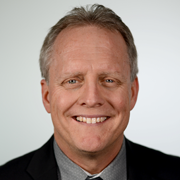 Russell Bundy, Director of Security, Leander Independent School District
Russell Bundy served in the U.S. Air Force after high school for four years. He began a police career in 1983 with the Schertz Police Dept. and was later accepted into the Texas Department of Public Safety academy in 1987 where he worked for 25 years and retired in 2012. In his 25 years with Texas DPS, he served as State Trooper and then in investigations involving narcotics trafficking and evolving into the counter-terrorism unit after 9/11. In 2013, he worked for the Austin Community College Police District for five years as a Lieutenant in police operations. In 2018, he accepted the Director of Security position with the Leander Independent School District (ISD) where he currently serves.