Maximize Value Between Integrators and Security Executives
PSA Security Network CEO, Bill Bozeman and Guy Grace (former Director of Security at Littleton Public Schools and a security professional with decades of experience providing safety and security to the organizations he has worked for) join together to discuss how security leaders can maximize the relationship with their systems integrator partners within the enterprise. During Grace's career, he has had many experiences growing and enhancing partnerships with service providers. Bozeman shares his insights both leading PSA Network integrators as well as from his time as an integrator giving examples of the most successful relationships he's seen and common issues that have ended working relationships. This dynamic discussion will help integrators and end users learn how to better leverage their partnerships and garner more value in the process.
Learning Objectives:
Learn how to strengthen relationships with your service partners to run successful enterprise security environments.
Discover the best communication methods and frequency of communication needed between security leaders and integrators or service providers.
Recognize the pitfalls to avoid in an integrator/end user relationship.
Implement strategies to repair or improve a strained relationship between a technology provider and security leader/end user.
Date: Thursday, March 18, 2021
Time: 11am PST / 2pm EST
Speakers: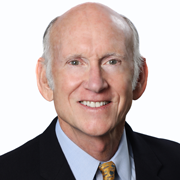 Bill Bozeman
CEO, PSA
Bill Bozeman is CEO of PSA, the world's largest system integrator consortium, owned by the most progressive security and audio-visual integrators throughout North America. Bozeman has over 40 years of experience in the security systems integration business and with a successful track record in both corporate and entrepreneurial environments. He has served as president of Delta Audio-Visual Security, president of Dictograph Alarm Systems Inc. and vice president of strategic alliances for Pinkerton Systems Integration. Bozeman is a member of the Security Industry Hall of Fame, was recognized as one of the 25 most influential security executives, has received the Security Industry Association's George Lippert memorial award and was awarded the Security Legend Award by Security Systems News in 2020.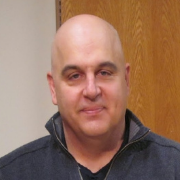 Guy Grace
Chairman of the Advisory Committee Partner Alliance, Safer Schools
Guy M. Grace has worked in the security field for 35 years. He served for over three decades as the Director of Security and Emergency planning for Littleton Public Schools, a suburb of Denver, Colorado before retiring in August 2020. Guy was recognized as the 2020 Campus Safety Director of the Year for his work at Littleton Public Schools. Guy is also a recipient of many other national and security industry awards and recognitions including: the Association of School Business Officials International Pinnacle award, Security Magazines Most Influential People in Security, The 2014 American Red Cross Century of Heroes award, the Security Industry Association (SIA) Insightful Practitioner Award, the NSCA 2019 Volunteer of the Year Award and the 2019 NCS4 Professional of the Year Award Guy is a regular speaker at school safety trade conferences and a regular security media commentator for various trade magazines and media. He has very diverse hands-on experiences in school safety regarding technology, processes and emergency response. He also serves as an Editorial Advisory Board member at Security, the Chairman of the Advisory Committee for Partner Alliance for Safer Schools (http://passk12.org/) and as the Strategic Safety and Security advisor for the Innovative institute for Fan Experience (www.iifx.org).