Operational Resilience in a Hyperconnected World
The move to a platform economy, the foundation of which is cloud and mobility, is accelerating a new imperative to address security and resilience holistically. The growing challenge of sustaining business operations in this hyperconnected world has created a need for a comprehensive and integrated approach to both. The ultimate goal is operational resilience. Microsoft's Edna Conway, Chief Security and Risk Officer of Azure, will lead this session and provide a real-world, tangible approach to address security and resilience to support you in your journey to operational resilience.
Learning Objectives:
Describe why operational resilience is the new imperative for sustaining business operations.
Explain the pillars of security and resiliency as the foundation for addressing operational resilience.
Examine the need to engage collaboratively with government organizations, across the enterprise and throughout your third-party ecosystem.
Explore specific techniques and processes to successfully address third-party risk, security and resiliency that you can implement in your own organization.
Date: Thursday, June 17, 2021
Time: 11am PT / 1pm CT / 2pm ET
Speaker: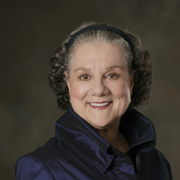 Edna M. Conway
VP, Chief Security & Risk Officer, Azure
Microsoft Corporation
Edna Conway currently serves as VP, Chief Security & Risk Officer, Azure at Microsoft. She is responsible for the security, resiliency and governance of the cloud infrastructure upon which Microsoft's Intelligent Cloud business operates. She has built new organizations delivering trust, transparency, cybersecurity, compliance, risk management, sustainability and value chain transformation. Prior to joining Microsoft, Conway served as Cisco's Chief Security Officer, Global Value Chain, driving a comprehensive security architecture across Cisco's third-party ecosystem. She is recognized domestically (U.S. Presidential Commissions) and globally (NATO) as the developer of architectures delivering value chain security, sustainability and resiliency. Conway was appointed to the Executive Committee of the U.S. Department of Homeland Security Task Force on ICT Supply Chain Risk Management. Her insight is featured in a range of publications, analyst reports, and case studies, including Forbes, Fortune, Bloomberg, CIO Magazine and the Wall Street Journal.