Planning for Emergencies within Hospitality, Hotels and Casinos: The Secondary Effects
On October 1, 2017, a 64-year-old man opened fire from a Las Vegas Strip hotel into a music festival below, killing 60 and injuring 411, but another 456 were injured in the subsequent panic and stampede. The active shooter situation resulted in crisis for a large hotel, chaos for 22,000 people at a concert, and hours of mayhem, uncertainty and limited resources for every hotel in the city. The impact on other hotels that night was enormous and the effect on the hospitality industry in general were far-reaching and continues four years later.

We will look at this incident, not as you have in the past, but from the perspectives of the other resorts, that will never look at a quiet Sunday night the same. The cause and effect of crowd management and active shooter response have been studied from many angles. But what happens after the shooting? Where did those 22,000 people go, how were they aided and treated, and what lessons of preparedness did we learn? We will see this incident from the perspectives of the shooter, the Incident Commander, and even some of the neighbors. Security leaders will watch this story unfold from perspectives they have likely not seen before and leave with a greater understanding of preparing and planning security and safety for events and emergencies within the hospitality sector.
Learning Objectives:
Examine how past emergencies were perceived in real time by first responders, and the secondary victims and responders.
Identify failures and successes that directly impact the survivability of humans and businesses.
Describe the cause and effect of effective crowd management in an emergency.
Plan mitigation techniques and learn proper response efforts for event preparedness.
Date: Thursday, August 19, 2021
Time: 11am PT / 1pm CT / 2pm ET
Speaker: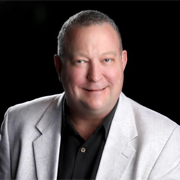 Darrell Clifton, CPP
Hospitality Security
Author

Darrell Clifton, CPP recently retired after 30 years of security leadership for three hotels and casinos, retail, convention space, nightclubs, and outdoor events. He now applies that expertise to teaching, consulting, courtroom testimony, and writing. He wrote the book Hospitality Security, which is in print for its second edition, and is an expert in Active Shooter, Workplace Violence, Premises Liability, Physical Security, and security policy writing. He has taught at two universities and writes and presents training programs to corporations and agencies all over the world.