The Threat of Domestic Terrorism in the Workplace
The threat and growing reality of domestic terrorism has been recognized by the Department of Homeland Security as the United States' greatest domestic threat and challenge. The surge in extremist groups in the United States cannot be minimized, and it poses a risk to enterprises and security leaders across all sectors. Many types of enterprises and organizations, including hospitals, campuses, and pharmaceutical facilities, for example, are recognized by security planners as "soft targets" and readily vulnerable to a domestic terrorist attack. Security leaders need to accept and act on this reality and take measured and thoughtful steps to mitigate the risk and train staff about the growing likelihood of such violent incidents in their facilities and workplaces.

Date: Thursday, October 21, 2021
Time: 11am PT / 1pm CT / 2pm ET
Learning Objectives
Review some of the steps security leaders can take to reduce and mitigate the threat of domestic terrorism within their organizations.
Describe the scope of the growing threat of domestic terrorism and extremist groups as it relates to the workplace.
Implement key staff training programs that sensitize, enlighten and build awareness about the risk and the problem.
Compare best practices on "hard targeting" your facility to eliminate the "soft target" designation.
Speaker: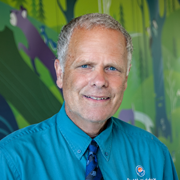 Jim Sawyer
Director of Security Services
Seattle Children's Hospital
Jim Sawyer is Director of Security Services for Seattle Children's Hospital, a position that he has held since 1975. He is a crime prevention instructor, and has been recognized by the Washington State Crime Prevention Association as Non Law Enforcement Program of the Year, President's Award for Crime Prevention Education, Crime Prevention Practitioner of the Year, Non Law Enforcement Crime Prevention Business of the Year and Life Time Achievement Award of the Year.