The Insider Risk of Drugs Within the Workplace: Best Practices for Recognition and Action
Drugs have no place at work, but with the increased legalization of marijuana, a growing opiate epidemic, and the compounding psychological stressors over the past several months, security leaders and organizations have their work cut out for them. Substance abuse impacts everyone in an organization. And while everyone has the responsibility to prevent, recognize and address it, two departments in particular play extremely important roles: Security and Human Resources. When they work in tandem to enforce a drug abuse prevention program, the results are extremely effective in protecting the safety, health and well-being of the workforce and creating a productive, efficient and positive workplace.
Learning Objectives:

Identify the signs and symptoms of drug use and abuse in the workplace, and its impact on the enterprise.
Discuss how security leaders can take an interdepartmental approach to address substance abuse at their organization.
Explain the importance of a drug-free workplace program in deterring drug use and abuse at work.
Describe the elements needed to include in a best-in-class, drug-free workplace policy.
Date: Thursday, February 16, 2021
Time: 11am PST / 2pm EST
Speakers: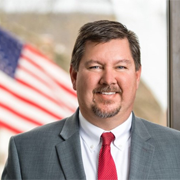 Ken Harr, Corporate Director Safety, Security & Emergency Ma, Ballad Health

Ken Harr is the Corporate Director Safety, Security & Emergency Management and Chief Security Officer at Ballad Health. Ballad Health is a 21 hospital system with level 1 trauma centers, 4 long term care facilities, 5 retail pharmacies, 1 addiction recovery clinic, 17 urgent cares, and 189 Physician Practices. The system spans across 29 counties and 2 states in Northeast Tennessee and Southwest Virginia. With over 30 years of experience in law enforcement and security. His certifications include Graduate of 219th Session FBI National Academy, Certified Healthcare Protection Administrator, Fire Arms Instructor, Active Shooter Instructor, Tennessee State Certified Trainer for Armed/Unarmed Security, Stop the Bleed Instructor, OC Instructor, POST Certified Instructor, Collision Reconstruction Instructor, Standardized Field Sobriety Testing Instructor, RADAR Instructor and Advanced Terrorism Liaison Officer. Qualified as expert in Collision Reconstruction and Horizontal Gaze Nystagmus.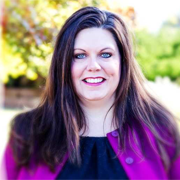 Penny Horton, Owner / HR Consultant, Who's Your HR?
Penny Horton, founder of Who's Your HR?, is as a management consultant specializing in helping businesses navigate the legal complexities of being an employer as well as optimizing the performance of their workforce. Penny has over 20 years of leadership experience, including over 10 years of proven ability, leading human resources and organizational design strategies for corporations with both domestic and international presence. She has an undergraduate degree from Wichita State University in sociology and a master's degree in organization development from Friend's University. Additionally she is a Senior Certified Professional through the Society for Human Resources Management and a Certified-Designated Employer Representative through DATIA.